Description
The Power Manager 1000 offers 2160-joule surge suppression with a 15A circuit breaker to protect against dangerous system overload. Using four kinds of filter circuitry to isolate and protect audio, video, digital and high current equipment, the Power Manager 1000 provides overload protection with a 120V/15A electrical rating. Use the front panel LCD display to monitor voltage and amperage levels. Overload protection acts like an additional circuit breaker, shutting down the unit and connected equipment in the event of a catastrophic surge. This rack mountable system is built to last with sturdy metal housing, and is UL approved.

• 8 surge-protected NEMA 5-15R AC outlets safeguard all audio/video components (2 high current always on, 2 analog always on and 4 digital switched).
• 3 sets of surge-protected, HD-compatible 2.2 GHz Type F gold coaxial connectors safeguard components on cable, satellite and antenna connections.
• 1-line telephone/modem surge protection safeguards personal video recorders (PVRs) on a single dial-up connection. Built-in splitter (1 jack in/2 jacks out) allows simultaneous connection of two devices sharing a single line.

EMI/RFI Shielding
EMI/RFI line noise filtering helps components perform safely at their peak, while 3 built in Isolated Filter Banks (Analog, Digital, High Current) eliminate interference between connected components.
Remote 12V DC Trigger Operation
The Power Manager 1000 can be controlled remotely by another power manager equipped with a remote trigger out feature.
LCD/LED Diagnostics
A front panel LCD display and 8 diagnostic LEDs alert user to input voltage levels, component load levels and 4 operational conditions (power, protection, grounding, selected outlets).
Mounting Flexibility
The Power Manager 1000 is equipped with 2U rack mount or console installation options, with rack mount hardware included. The 8-ft. power cord with right-angle NEMA 5-15P plug permits convenient placement anywhere within a home or business theater system.
Item Condition
New
Reviews
Average Customer Rating: (1 Review) Write a Review (requires login)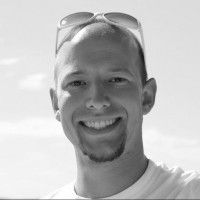 Holy Awesome!
Reviewer: A viewer from MI, USA
OK, so this power conditioner would normally rival those that are in the $200-300 bracket, and A4L has them for an unbelievable price. Looks great, works great, and has TWO high-current outlets. If you're looking for a great rack-mounted Power Conditioner, this is a great deal!
Extended warranties
Get extra protection for your ETHEREAL ESP601R Power Manager 1000 - 8 Outlet, 2160 Joules with a comprehensive service plan
---
2 Year Total Protection Plan
adds 1 year
to manufacturers warranty
3 Year Total Protection Plan
adds 2 years
to manufacturers warranty
5 Year Total Protection Plan
adds 4 years
to manufacturers warranty
Specifications
17¼" Wide (19" with rack mounts)

8" Deep

1¾" High